The Epi-LASIK Cost Is Well Worth the Benefits
Epi-LASIK is a refractive surgery alternative to conventional LASIK, and is often recommended for patients with large pupils, certain corneal conditions, or other concerns.
The Epi-LASIK cost at Eye Physicians and Surgeons, P.A. in Wilmington, DE, depends on a few factors including your unique prescription, whether you choose wavefront mapping technology, and the skill of the surgeon. The traditional Epi-LASIK procedure typically costs between $500 to $1,000 per eye, while custom Epi-LASIK using wavefront technology costs between $1,500 to $2,000 per eye. Our doctors offer flexible financing options to help make your treatment more affordable.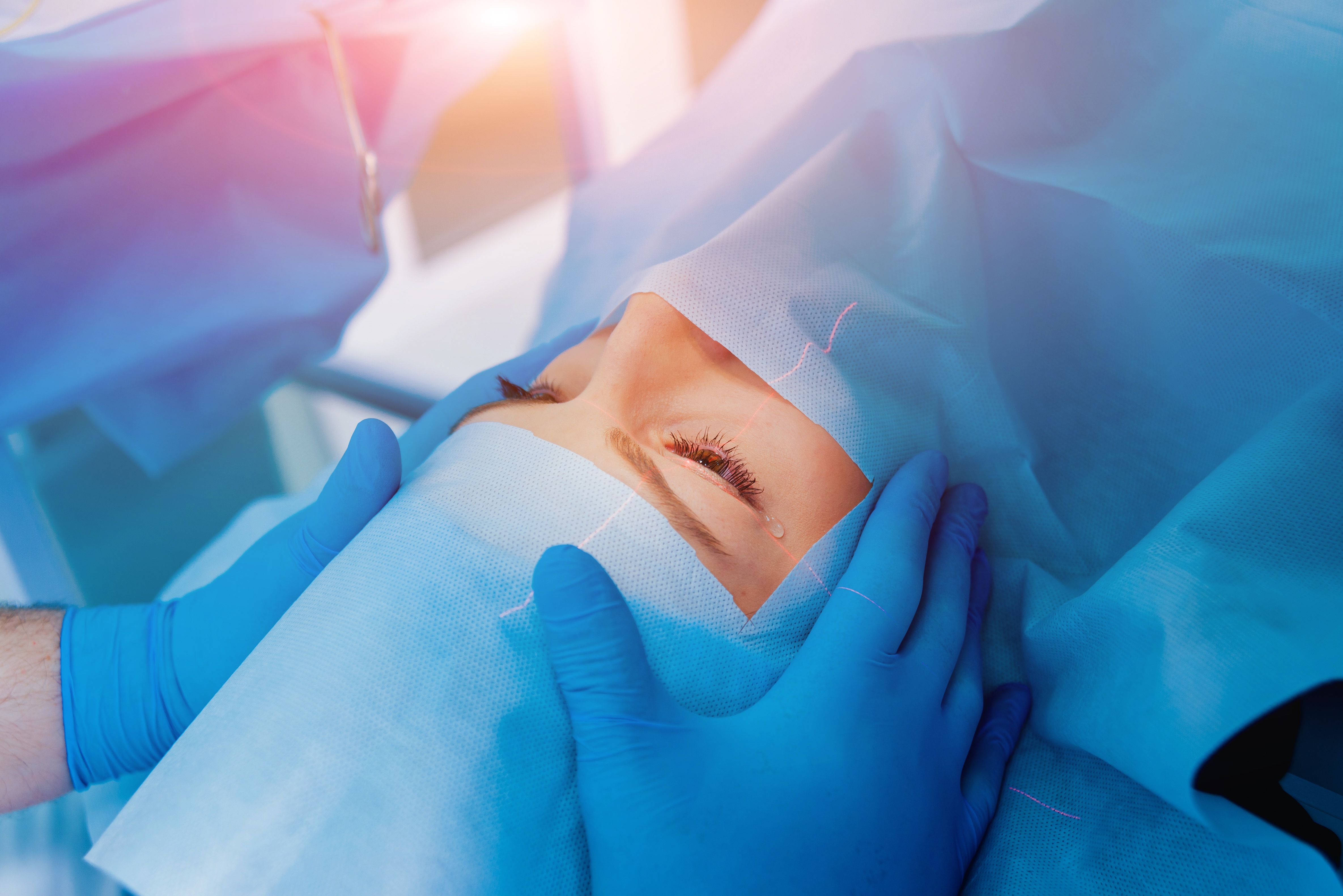 Factors That Affect Your Final Cost
There are a number of factors that can affect your overall cost of treatment.
Vision Prescription
The degree of vision correction you need will directly affect the cost of Epi-LASIK. For example, patients with extremely poor vision typically pay more than individuals with less severe refractive errors.
Surgeon's Skill
In general, surgeons with better qualifications have slightly higher surgical fees than less experienced practitioners. Dr. Jeffrey Minkovitz is a board-certified ophthalmologist who has been helping patients improve their vision for over 20 years. He was also educated at Harvard University and the University of Massachusetts Medical School, making him well-equipped to address any vision issue you may have.
Wavefront Technology
Wavefront-guided LASIK, or custom LASIK, allows your surgeon to customize your treatment based on the unique anatomy of your eyes. Using 3-D technology, a digital map of the eyes is created and used to guide the laser during the procedure. Wavefront LASIK gives patients a much better chance of achieving 20/20 vision and reduces the risk of post-treatment complications such as halos, glares, and shadows.
Because of the technology used in custom Epi-LASIK, the procedure usually costs about $1,500 to $2,000 per eye compared to $500 to $1,000 per eye for traditional Epi-LASIK. During a consultation at our practice, our doctors can help determine which treatment option will be most effective for you.
Generally, the overall Epi-LASIK cost includes follow-up appointments and pre- and post-operative care. Before undergoing this procedure, our team can break down the cost of treatment for you so that you know exactly what to anticipate.
Financing Options at Our Practice
At Eye Physicians and Surgeons, P.A., we believe that cost should never be a barrier between patients and the high-quality care they deserve. That is why we offer payment plans through Patient Finance Solutions. This option offers no-interest financing if cost is paid in full by the end of the term.
Because of the technology used in custom Epi-LASIK, the procedure usually costs about $1,500 to $2,000 per eye compared to $500 to $1,000 per eye for traditional Epi-LASIK.
When it comes to vision correction, it is best to address the problem sooner rather than later. The cost of glasses and contact lenses can add up to thousands of dollars over the years, while refractive eye surgery often offers a permanent solution and can save you money over the long-term. By reducing or even eliminating the need for corrective eyewear, Epi-LASIK surgery can be well worth the immediate investment. Patients who take advantage of our personalized payment plans can enjoy a more straightforward treatment and an improved quality of life.
Contact Our Practice for More Information
If you do not qualify for traditional LASIK due to thin corneas, large pupils, or other conditions, Epi-LASIK could be a solution for you. The cost of your procedure will depend on your unique prescription and whether you choose to customize your procedure. To discuss the costs with one of our team members, schedule a consultation by requesting an appointment online or calling our office at (302) 652-3353.